Robert Pattinson Involved in a Car Accident
Robert Pattinson, the lead star of the hit movie series Twilight Saga, was involved in a car accident after paparazzi disagreement in Malibu.
According to OK! Magazine, the car accident happened when Pattinson was backing out his friend's garage when he collided with a Kia vehicle. The young actor did not notice that the vehicle was parking near the driveway of his friend's house.
On the other hand, Rob Gottschlich, the owner of the Kia vehicle, was not worried about the accident because his car only had minor damages. He furthermore explained that if his car was something valuable and nice as Lexus, then he would be concerned, but his car was an old Kia. Gottschlich just requested Rob Pattinson to give him free tickets on the next Twilight movie.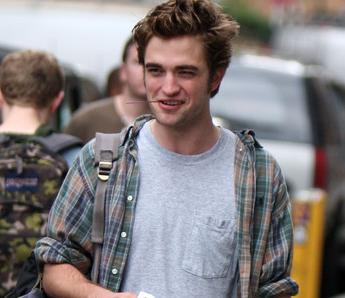 Pattinson's spokesperson explained that the young actor was backing out his friend's garage and was insistently followed by paparazzi. He did not know that on the process of his escape from the paparazzi, there was a car that he accidentally bumped.
The local police, however, did not receive any complaints in any of the two persons involved, Rob Pattinson and Rob Gottschlich. This is not the first time that Pattinson was involved in a car accident. He seems to be magnetized to car troubles, like the one he had in New York where he escaped being hit by a cab.